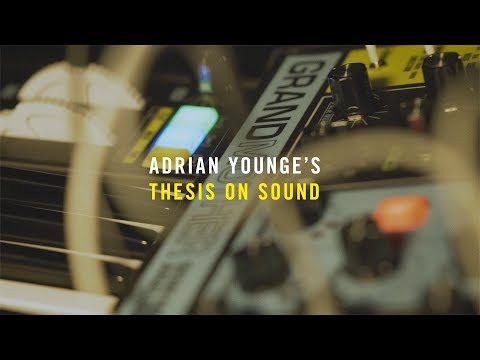 I know this is a divisive synth, but I think it's amazing. The colors are stunning.
This is the first Moog I've wanted to own, honestly. The sound of the Subphatty and Voyager and even Minimoog is obviously awesome, and the Moog Mother is great with its patchbay on the side and controls free of spaghetti, but this is just too delicious.
I love the font, I love the old Radioshack feel, it's just everything for me. I'm one of those people who cares deeply about the aesthetics of an instrument. A beautiful instrument is an enticing instrument that you'll want to play and explore. Some people may call this toy-like, but what's wrong with toys? Toys bring out our imagination, and I expect this to do the same.